Is Your Pipeline Big Enough?
Webinar Details
Date & Time: On-Demand
Contact: info@oneteam.net
Host & Speaker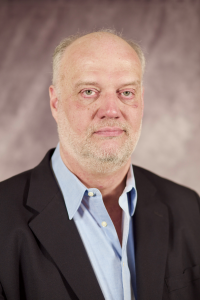 Glenn Meyer
Founder & CEO

Join OneTeam's Glenn Meyer for this informative webinar showing how the right analytics solution helps you make data-driven decisions for revenue forecasting and planning. In this webinar, he gives an overview of the new Analytics Module added to OneTeam's Pipeline, Capture, and Proposal Management Solution to show how you can use the new software module to increase your revenue and improve resource management.
Overview
If you are thinking about adding tools to manage your government proposal pipeline, you are likely looking to streamline your company's tracking and bidding approach, improve communication, and increase efficiency. But having the ability to understand what your data means in detail is a game-changer, especially when it comes to forecasting and planning. In this webinar, CEO Glenn Meyer walks you through the new OneTeam Analytics Module, and how it will improve the way you do business.
Learning Objectives
During this webinar, participants will discover how to:
Use more detailed data to improve decision making
Expand your forecasting ability with snapshots of upcoming opportunities
Develop and utilize company-specific filters
Build custom reports suitable for your team's unique needs
Develop a clear revenue stream with short- and long-term opportunity details

Forecast your company's revenue stream based on solid data
Program Content
Throughout the webinar, Glenn will showcase the following advantages of the new Analytics Module, including:
Using a sample report to demonstrate the detailed data available
Discover how you can assign resources to specific opportunities
Additional filtering which allows a variety of opportunity and proposal views
Expansive forecasting of information allowing for better planning
How to utilize and build standard and custom reports
Plan for future proposals and opportunities while seeing upcoming revenue in the works
Register here for the webinar.